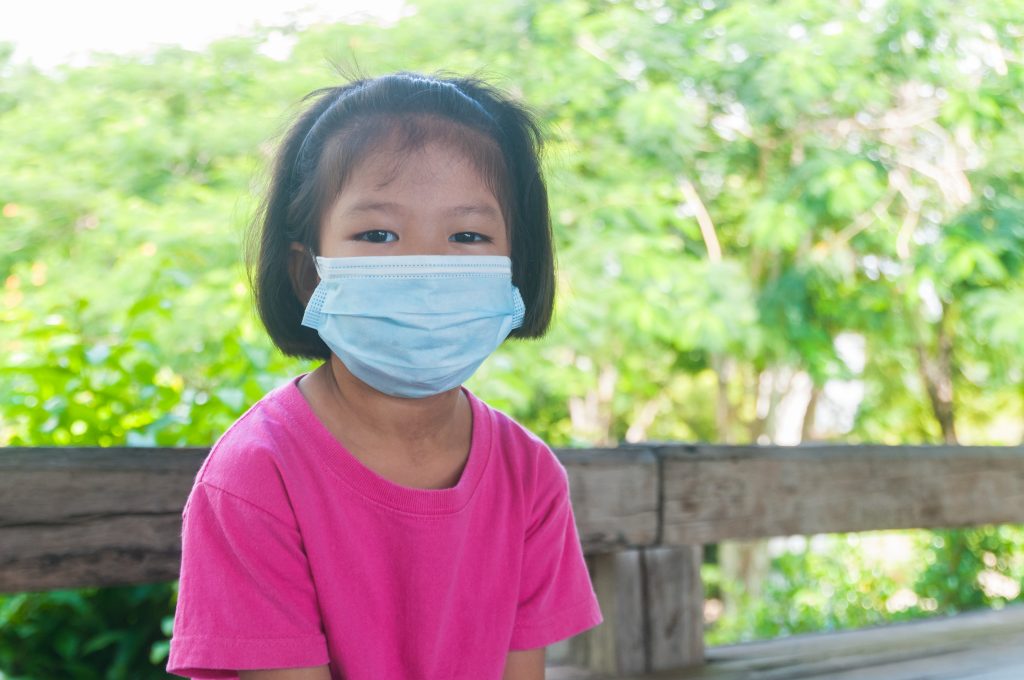 1. Where can I find the latest guidance related to youth camps?
Youth camps are included in all of our discussions and plans and there are several places where you can find relevant guidance.
Continue to check our COVID-19 website for updates.
2. What are the limitations on group sizes for youth camps and who is included as a part of the group size?
OEC Memo # 18 specifies that youth camps must limit group size to no more than 20 children (including counselors in training). The group size requirement is for all camps — including sport camps and residential and day camps — whether indoors or outdoors. This restriction does not include camp staff.
3. What is the overall capacity for youth camps?
There is no current maximum overall capacity for licensed camps. However, camps are required to comply with the licensing requirements pertaining to staff child ratio and current enhanced COVID requirements such as group size in each space.
4. How can we handle youth camp staffing while maintaining consistent cohorts?
The goal of maintaining consistent groups is to keep the number of people that each person is interacting with low. The best ways of achieving this goal will vary depending upon camp type and staffing patterns. These ideas may be helpful in creating a plan for your youth camp:
Assign consistent staff to cover breaks and limit the number of groups one person covers
Consider overlapping schedules so that staff can cover each others' breaks
Group campers according to arrival and departure times to avoid the need to combine groups or rotate staff
5. What measures need to be taken to protect the health and safety of children and staff?
All youth camps should have measures in place to maintain separation between groups while at camp to help limit the spread of COVID-19. Such measures include maintaining consistent small groups of children, keeping groups in separate spaces while in attendance, following current group size guidance, preventing groups of children from coming in contact with other groups of children, enhanced cleaning, and staffing patterns that minimize movement of staff between groups of children throughout the day.
6. What health and safety procedures are youth camps required to follow during COVID-19?
Enhanced screening and sanitizing procedures are required for all youth camps. You can get the details in OEC's Coronavirus Memo #18 and Memo #6. Memo #24 describes the process that OEC licensing staff have been using for monitoring youth camps. This memo includes a list of the enhanced requirements that have been part of the visit's focus and the safety precautions OEC staff take during their visits.
7. Where can youth camps get emergency supplies needed to implement the health screening and intensified cleaning and disinfection protocols?
OEC has been working closely with the State's Emergency Operations Center to secure health and cleaning supplies for use by open licensed child care providers. OEC communicates directly with open providers regarding distribution locations.
PPE (masks and gloves) are available at the supply locations until further notice. Cleaning supplies and thermometers are available until the stock is completely used.
Supplies may be purchased through vendors vetted by the Dept. of Administrative Services. Check out the vendor list.
8. Who is required to wear masks at a youth camp?
Per Executive Order No. 7BB, every employee must use a cloth face covering at all times in the workplace. Please see Department of Economic Development Safe Workplace Rules for Essential Employees. Executive Order No. 7BB does not require the use of face masks by anyone for whom doing so would be contrary to his or her health or safety. In addition, per OEC Memo #29, children 3 years of age and older are required to wear masks within child care programs and youth camps.
9. Do children need to wear masks all day?
Children can take off their masks during meals and nap/rest time, although distance between children must be maximized when they have their masks off. Children may also remove masks for outdoor activities. Programs might also consider planning "mask breaks" when children can safely remove their masks while remaining distanced from others.
For more information on masks in child care and youth camps, please refer to the Child Care FAQ section on masks.
10. What are the social distancing guidelines for youth camps?
Per the Department of Economic and Community Development (DECD) Safe Workplace Rules for Essential Employers, companies should develop and implement practices for social distancing. At this time, use CDC guidelines for social distancing for child care as a basis for developing these practices.
11. How can we improve ventilation to decrease potential spread of COVID-19
Questions 14-19 in the Program Operations Section of the Child Care FAQs address ventilation. These questions and responses are relevant to a variety of settings.
---
12. What if there is a confirmed case of COVID-19 among the children, staff, or families?
If a child or staff member who has been present in the program is diagnosed with COVID-19, the camp must notify families and staff of the program about the exposure. For more information about contact tracing in youth camps, please refer to page 4 of Memo #6.
In February 2020, COVID-19 was added to the List of Reportable Diseases. Those required to report such diseases must report cases of COVID-19 infection immediately to the Connecticut Department of Public Health Epidemiology and Emerging Infection Program (860-509-7994) and the local department of health in the town of residence of the case-patient by telephone on the day of recognition or strong suspicion of the disease. For weekend and after-hours reports to DPH, dial 860-509-8000.
Find contact information for your local health department. Memo #18 provides additional information about possible practices that may be recommended in consultation with the local health department or DPH. CDC offers general guidance on quarantine and isolation, but youth camps should consult with local public health officials and/or DPH regarding the particular circumstances of confirmed cases of COVID-19.
13. What are the rules for license-exempt and/or municipal camp programs?
According to Executive Order No. 7Q, any group size limits and enhanced health procedures apply "to all childcare operations, including but not limited to childcare centers, group childcare homes, family childcare homes, youth camps, and childcare facilities that are exempt from licensing requirements pursuant to Section 19a-77 of the Connecticut General Statutes."
14. How do we handle training and physical examination requirements for staff that they are not able to complete at this time?
Per OECMemo #7, required staff certifications that expire during the declared state of emergency will be recognized. This includes First Aid/CPR, med admin, and activity specialist training (e.g., life guarding, archery). In addition, staff physicals for youth camps that expire during the declared state of emergency are acceptable.
Additional guidance will be provided regarding meeting requirements upon the lifting of the state of emergency.
15. If we offer a virtual camp, do we need to be licensed?
No. Youth camps that operate remotely don't need to hold a camp license to operate because they are not taking responsibility for the physical care of children.
16. How is swimming affected by the enhanced health and safety practices?
Camps may contact their local health department/districts for direction regarding the use of pools during the camp season. The group size requirement also applies when children are engaged in swimming activities. A minimum of 6 feet between groups shall be maintained. Continuous wearing of masks or cloth face coverings by staff is not required in outdoor workspaces where staff do not regularly come within 6 feet of others. Children may remove their masks for outdoor activities.
17. How should we handle dining?
Group size requirements (see Memo # 18) for youth camps apply when children are dining. If the dining hall is very large it may be possible for multiple groups of children to be in the dining hall at the same time provided all groups of 20 children can remain at least 6 feet apart. Camps are encouraged to utilize extra rotations to reduce the number of children and staff in the dining hall at one time to achieve social distancing norms. Note that while the CDC has adjusted social distancing for school based settings, they continue to recommend 6' social distance in community settings outside of the classroom.
The CDC's recommendations for child care has guidance related to food service that may also be helpful to youth camps.
18. How do we handle health paperwork for new and returning students?
Health records for children that previously attended the camp that expire during the declared emergency are acceptable. Health records for children that have been attending a legally operating child care program or school that has been temporarily closed due to COVID-19 are not required — provided the parent attests in writing that the child is up-to-date with their physical examination and provides information regarding any disabilities and/or special health care needs. For more information about child care waivers, see Memo #7.
19. Can we go on field trips?
Plans for field trips must adhere to guidance related to group size, use of masks, social distancing, and enhanced cleaning and sanitizing processes.
20. What about transportation?
Prior to providing transportation at the start of the day to any child, such children shall be screened for any observable illness. At this time, the current guidance regarding group sizes, mixing of groups of children, wearing of masks, and social distancing would also apply when children are being transported while in the care of the camp. Camp planning may consist of neighborhood groupings to allow the same grouping of children throughout the entire camp day. Enhanced cleaning procedures would also be required between groups if multiple groups of students are being transported using the same vehicle
21. How can we contact OEC with additional questions or suggestions for the safe operation of youth camps?
Call 800-282-6063 or 860-500-4450 with questions regarding youth camps. Since OEC staff is not in the office, leave a message and we'll return your call.
Last updated October 21, 2021