What is the OEC Parent Cabinet?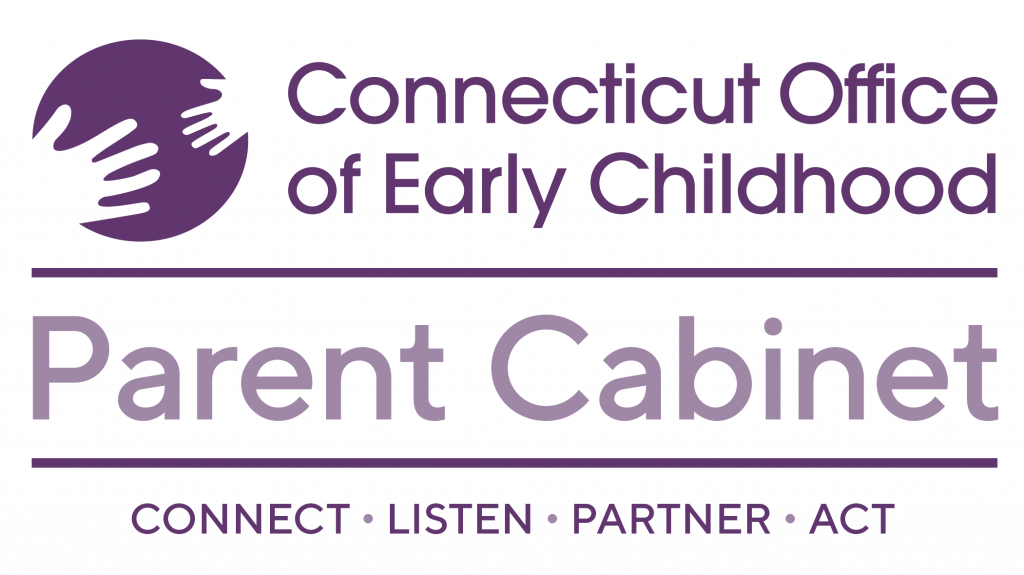 The Parent Cabinet is a diverse parent-led advisory group to the Office of Early Childhood (OEC). It meets regularly to help make improvements to the lives of children and families across the state. By working with OEC, the Parent Cabinet helps provide family perspective and guidance on how to:
Increase authentic partnerships with families
Understand the needs of families from all backgrounds
Improve legislation and policies related to young children and their families
Elevate voices from across the state — from parents and others — so they're heard at the highest levels of state government
What are the responsibilities and requirements?
The Parent Cabinet members serve as ambassadors. They play a vital role in communicating with local groups and communities and passing on their feedback to OEC.
Members of the parent cabinet commit to atleast a 2-year term and take on a number of responsibilities. Over a year, members of the Parent Cabinet will spend an estimated 68 hours on these responsibilities work. This is subject to change.
| Time frame | Member Responsibilities | Number of hours |
| --- | --- | --- |
| Every month | Attend at least one local community group meeting to speak with families, gather data, and share OEC's work (1 hour). | 12 hours per year |
| Every month | Participate in or lead monthly subcommittee meetings of the Cabinet (1 hour). | 12 hours per year |
| Every month | Attend the OEC Parent Cabinet meeting (2 hours) | 24 hours per year |
| 4 times a year | Meet with parent leaders from the local early childhood collaboratives and members of the Children's Collective (2 hours) | 8 hours per year |
| | Flexible bank of hours towards additional community outreach and subcommittee meetings. Also, any contribution towards data collection & sharing, and listening sessions or conducting community cafes, etc.   | 12 hours per year |
How much is the stipend?
OEC offers a stipend to Parent Cabinet members of $25 per hour within available federal funding. Members need to complete documentation to show the work they have done. Prior to receiving any stipend payments, a W-9 must be filled out and submitted on an annual basis.
Where will meetings be located and will child care be offered?
Due to Covid-19, there will be mostly virtual meetings at this time but there may be some necessary in-person meetings. Other in-person meetings may be held both locally and potentially throughout the state. Child Care options are offered when available for in person meetings that may happen.
Will there be trainings to help members understand their role?
Yes. Each member is required to attend a full-day retreat and complete a set of trainings (both virtual and in-person) like agency onboarding, Robert's Rules of Order, State Government, etc.
How are members of the Parent Cabinet selected?
There were selection committees consisting of an OEC staff member, a parent leader, and a community leader. Each committee had a facilitator to guide the process. These committees were responsible for:
Scoring applications with a rubric, which measures different qualifications like parent leadership, use of state services, experience in the community, etc. Committees convened to talk through the scores and other important factors to take into consideration (demographics, language, etc.) and recommended their top candidates for the region assigned.
Each committee then interviews each candidate and nominates their top 2 and at-large seat candidates to the Commissioner and leadership team to confirm and select which at-large seats to use based on data.
After that, candidates are offered a seat and need to accept the nomination to be on the Parent Cabinet and fulfill duties.
When choosing members for the Cabinet, we aim to keep the membership regionally balanced and diverse. We're making efforts to ensure membership reflects the ethnic, economic, and geographic diversity of the state.
In addition:
9 members (60%) are parents with young children ages birth to 5 who use OEC supports such as Care 4 Kids subsidy, Home Visiting, Birth to Three, etc.
6 members (40%) are those not connected to OEC services such as parents with older children — or even interested community members, DCF connected, etc.
How can I apply?
Applications have closed as of June 28, 2021, and the Parent Cabinet will take applications again after estimated 2 years. Even though applications have closed, we encourage all parents or caregivers in Connecticut to get involved in any local parent and early childhood groups who will be connected to the Parent Cabinet.
Need Help?
Contact us at OEC.ParentCabinet@ct.gov  and we will respond within 1-2 business days.
The Parent Cabinet is supported by OEC staff:
Elena Trueworthy, Director of Head Start State Collaboration Office
Chenae Russell, Executive Secretary
Last updated November 16, 2022