Babies are born to learn. Spending time together, talking, and playing are all great — and fun — ways to help them gain new skills and grow.
Download our flyer about child development
You're already doing things that will help build your child's brain. When you know how your actions support learning you can add more ways to help them grow!
Below are some key strategies that are easy to add to what you are already doing every day. Try some new ways to build learning at bedtime or when getting dinner ready. You can also check out the other resources for even more ideas!
Talk with your child
Even when they're very little, your baby is listening — and learning. So talk with your child throughout the day.
When they make gestures or sounds, respond to them as if you're having a conversation. You're helping your baby understand how communication works.
To learn more about how to help your child learn to speak, check out these resources:
Follow routines to make your child feel safe
Do you have a routine for your mornings or at bedtime? Routines help children know what's coming next and prepare them for the rest of the day or night.
You can set your child up for success, and cut down on tantrums, by coming up with routines that work for your family.
To learn more about creating routines for your child, check out the National Center for Pyramid Model Interventions (NCPMI) resource, Making Life Easier: Bedtime and Naptime. It's also available in Spanish and Chinese.
Show them how to handle big feelings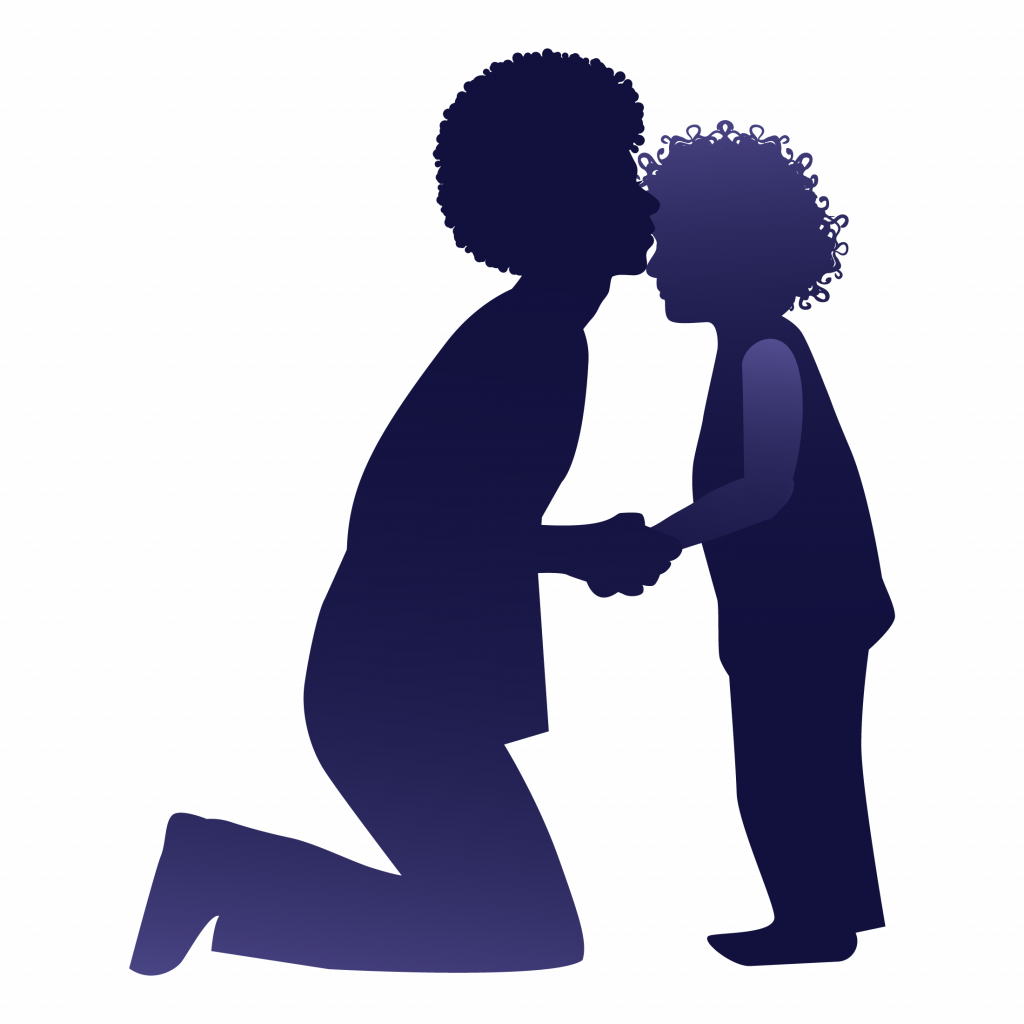 When children are having big feelings, adults can show them what calm looks like and help support them.
To learn about how to handle big feelings and challenging behavior, check out the Early Childhood Consultation Partnership (ECCP) Tips for Tots series. It provides pointers on helping young children regulate their emotions. The factsheet is also available in Spanish.
Relationships are critical to learning
Loving care and connection are so important to your child. When you respond to your child's needs, you show them you care.
Feeding and dressing your child, enjoying time together, and comforting your child are all ways that you can show them that they are valued.
Play with your child
We all know play is fun. But did you know it's an important way for young children to learn? Pretend play builds problem solving and language skills. It also helps kids learn to interact with other. Games can involve math, motor skills, and taking turns. Best of all, since play can be fun for you too, it's a great chance to build a strong relationship!
For more ideas, check out the CT Early Learning and Development Standards (CT ELDS) Learning at Home Series.
Last updated November 8, 2022