Background: Current challenges to child care in Connecticut
The Early Childhood Care and Education system is challenged by issues such as access, affordability, and quality.
Parents don't have access to the care they need at a price they can afford. They may struggle to work productively while their children are missing out on high-quality early education.
The current market prices for child care are lower than the actual cost of quality child care — this depresses provider wages and reduces quality.
Like other states, Connecticut is experiencing significant workforce shortages in the Early Care and Education sector due to low wages.
However, Connecticut is highly ranked as a great place for families. The state can build on this foundation with a strong Child Care and Education plan. Connecticut can enhance family-friendliness, attracting and retaining more families.
Our process
Commissioner Beth Bye of the Office of Early Childhood (OEC) leads the work. The Hunt Institute is lending deep expertise around planning processes, based on experience working with other states. SVP Connecticut and other consultants also support the planning process.
Planning is divided across four work groups:
Equity and Access
Workforce and Quality
Systems
Funding and Costs
Work groups make recommendations to the Panel, whose members provide critical review and offer feedback on emerging plans. Recommendations are informed by the input of stakeholders and advisors, leveraging current initiatives in Connecticut and best practices from other geographies.
The Early Childhood Cabinet, the OEC Parent Cabinet, and the OEC External Steering Committee are essential partners, providing expertise, input, and feedback.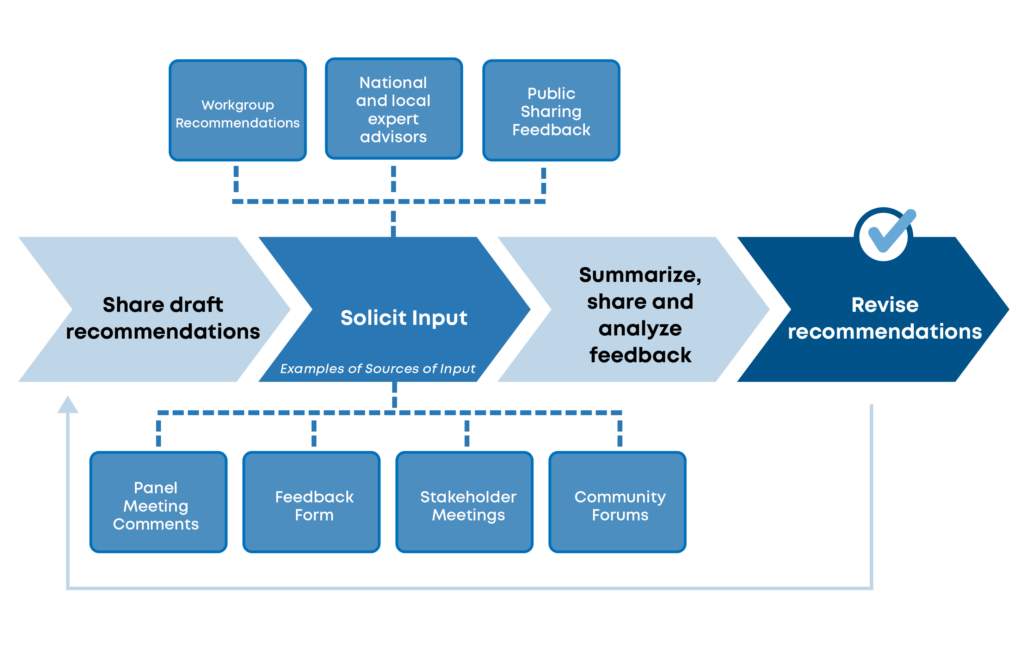 Advisory groups
Throughout the process, the Panel relies on the expertise of several key advisory groups.
OEC External Committee members
Emily Byrne
Connecticut Voices for Children
Julie Clark
Child Care for Connecticut's Future
Michelle Doucette Cunningham
Connecticut Children's Collective
Dr. Monette Ferguson
Governor's Workforce Council
Merrill Gay
Executive Director, CT Early Childhood Alliance
Johnta Gatling-Marshall
Parent Ambassador
Bryan Klimkiewicz
Coordinator, State Department of Education Part B 619
Katherine Lantigua
President, CSEA Family Child Care Union
Karen Lott
Executive Director, Women's League Child Development Center
Marinda Monfilston
Member, OEC Parent Cabinet
Mary Peniston
Early Childhood Funder Collaborative
Allyx Schiavone
Child Care for Connecticut's Future
Eva Bermúdez Zimmerman
Child Care for Connecticut's Future
OEC Parent Cabinet
Learn more about the OEC Parent Cabinet.
Early Childhood Cabinet
Learn more about the Early Childhood Cabinet.
Caroline Austin
Parent, Hartford, CT
Andrea Barton Reeves
Commissioner, Department of Social Services
Cathy Battista
Director, Meriden Family Resource Center
Eva Bermudez
CSEA/SEIU Local 2001
Eliot Brenner
Klingenstein Philanthropies
Patricia Bryant-Beausoliel
Director, Putnam Family Resource Center and Early Childhood Coordinator
Beth Bye
Commissioner, OEC
Susan Bysiewicz
Lieutenant Governor, State of Connecticut
Terrence Cheng
President, Connecticut State Colleges and Universities
Vannessa Dorantes
Commissioner, Department of Children and Families
Julie Giaccone
CCDF Administrator, OEC
Kiobenit Grullon
Family Child Care Provider
Steven Hernandez
Executive Director, Commission on Women, Children & Seniors, and Equal Opportunity
Manisha Juthani, MD
Commissioner, Department of Public Health
Brian Klimkiewicz
619 Part B Coordinator, State Department of Education
Seila Mosquera-Bruno
Commissioner, Department of Housing
Shelly Nolan
Director of Women's Services, Department of Mental Health and Addiction Services
Kimberly Oliver
Director of the Department of Families, Children, Youth, and Recreation, City of Hartford
Marlene Padernacht
Title I Coordinator, State Department of Education
Karen Pascale
Early Head Start Director, United Way of Greater New Haven
Karen Rainville
CT Association for the Education of Young Children
Edie Reichard
Director, Sleeping Giant Day Care
Charlene Russell-Tucker
Commissioner, State Department of Education
Jordan Scheff
Commissioner, Department of Developmental Services
Louis Tallarita
State Coordinator, Bureau of Health, Nutrition, Family Services and Adult Education, State Department of Education
Holly Williams
Section Director, Office of Policy and Management
Last updated July 20, 2023