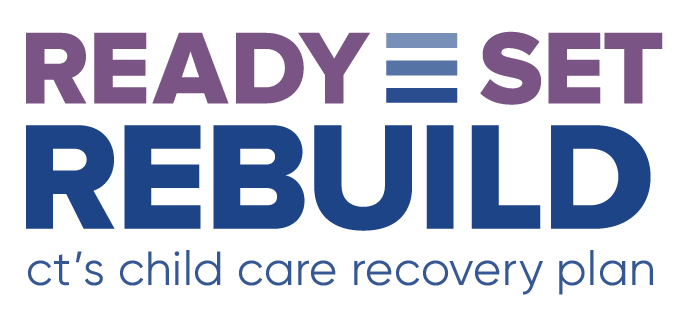 Thanks to $346 million in relief funding from the federal government, OEC rolled out support to child care providers in Connecticut to help them recover and rebuild during COVID-19. OEC's Ready Set Rebuild initiative oversaw the distribution of all funding with a series of targeted programs.
What programs were available?
Our Child Care Program Stabilization Funding program was designed to help programs address operational costs, including increased expenses during COVID-19. Learn more on the Child Care Program Stabilization Funding page.
What federal funds did OEC receive?
Funds for supporting child care in Connecticut came from 2 sources.
$70 million from the Coronavirus Response and Relief Supplemental Appropriations Act (CRRSAA) for

Providing direct child care services
Resources, supplies, and/or technical assistance
Stabilization grants to support increased operating expenses

$276 million from The American Rescue Plan (ARP) including

$170 million to stabilize the child care industry
$106 to expand child care assistance
Last updated July 3, 2023