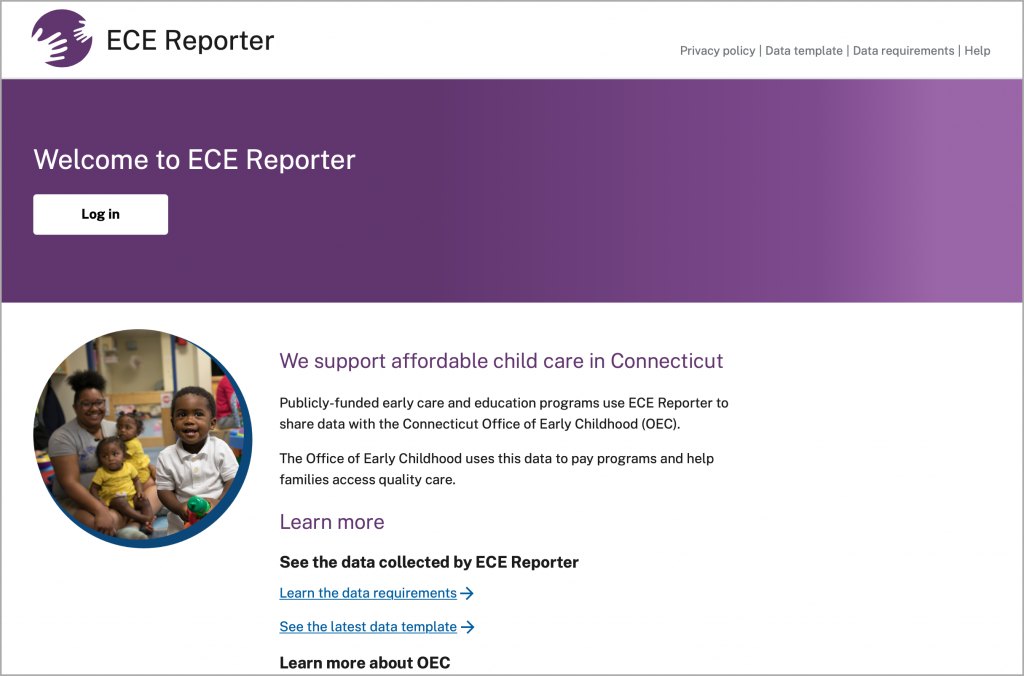 The Office of Early Childhood's ECE Reporter is an easy and secure way for you to submit state-funded child enrollment data and monthly reports.
Having this data helps OEC make informed program and policy decisions affecting young children and families.
ECE Reporter video tutorials
New to ECE Reporter? Having trouble navigating the system? View ECE Reporter video tutorials that walks users through parts of the system step-by-step.
How to create a new user helpdesk ticket
How to log in the first time, create and reset password
How to add a child record
How to submit a Monthly Report
How to confirm, add, or modify the roster
ECE Reporter keeps data secure
The privacy of young children and their families is a top priority for OEC. Only approved staff from early care and education programs will have access to information about students in their program through the ECE Reporter. Select administrators from OEC will also have access to the data statewide.
Questions about ECE Reporter
If you have questions about ECE Reporter or are having problems with the system, submit a support ticket with our Help Desk. Please include a summary of what you need help with
Last updated October 2, 2023