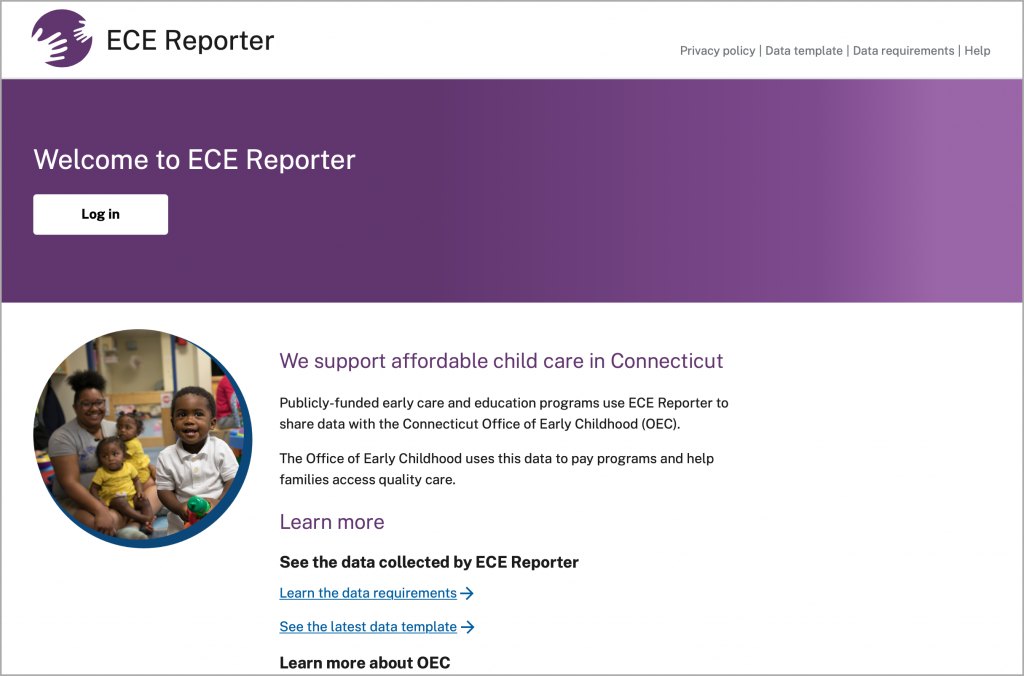 The Office of Early Childhood's ECE Reporter is an easy and secure way for you to submit state-funded child enrollment data.

Having this data helps OEC make informed program and policy decisions affecting young children and families.
ECE Reporter replaces our previous data collection tool, the Early Childhood Information System (ECIS). We took ECIS offline in November, 2020.
ECE Reporter keeps data secure
The privacy of young children and their families is a top priority for OEC. Only lead staff from early care and education programs will have access to information about students in their program through the ECE Reporter. Select administrators from OEC will also have access to the data statewide.
Any sharing of information or reporting with other agencies will only be through aggregate, de-identified information. This means data that is shared will not contain any personally identifiable information (PII) that is specific to one child or that will allow a child to be identified.
Questions about ECE Reporter
If you have questions about ECE Reporter or are having problems with the online data system, you can check the ECE Reporter Troubleshooting Guide. If you still have an issue, you can submit a support ticket with our Help Desk.  Please include a summary of what you are needing assistance with and someone will be in contact with you.
Last updated February 10, 2023