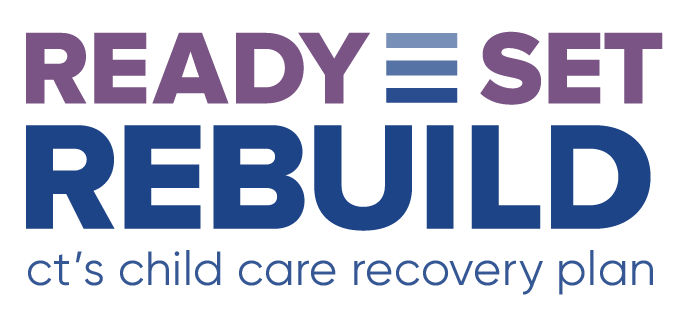 Thanks to $346 million in relief funding from the federal government, OEC is rolling out support to child care providers in Connecticut to help them recover and rebuild after COVID-19. OEC's Ready Set Rebuild initiative will oversee the distribution of all funding with a series of targeted programs.
What programs are available?
Our first Ready Set Rebuild program is Child Care Program Stabilization Funding, which helps programs address operational costs, including increased expenses during COVID-19. Learn more about the program.
We'll create additional programs later that will offer financial support and other resources, such as professional development and technical assistance.
What federal funds is OEC receiving?
Funds for supporting child care in Connecticut are coming from 2 sources.
$70 million from the Coronavirus Response and Relief Supplemental Appropriations Act (CRRSAA) for

Providing direct child care services
Resources, supplies, and/or technical assistance
Stabilization grants to support increased operating expenses

$276 million from The American Rescue Plan (ARP) including

$170 million to stabilize the child care industry
$106 to expand child care assistance
How do I apply?
Each program has its own application process. See screen shots of center-based application and family child care application (Spanish) to help you prepare. Learn more about our first program, Child Care Program Stabilization Funding.
Questions?
If you have any questions about this process, please contact 211 Child Care at 1-800-505-1000 or email childcarefunding@ctunitedway.org. Make sure to mention your child care license number to expedite assistance.
Last updated June 10, 2021