Supporting Children and Families During COVID-19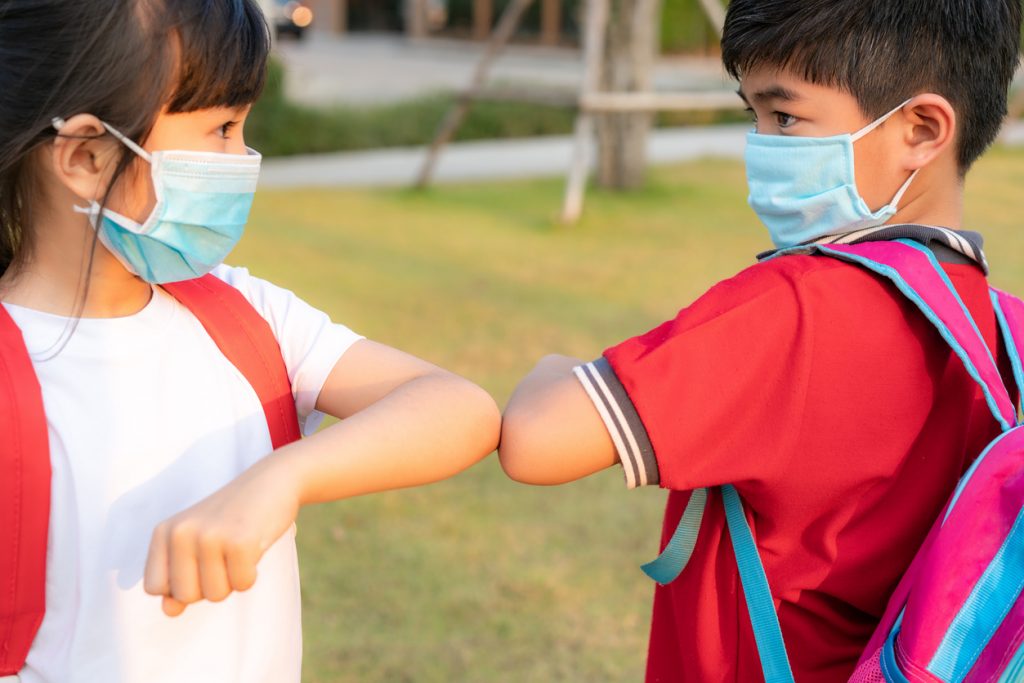 Support children's social and emotional needs
As children return to child care and school, they may struggle to adjust after so many months at home. They may be coping with increased stress or the loss of loved ones, and new routines — like wearing masks — may be hard for them.
The National Center for Pyramid Model Innovations (NCPMI) has developed a series of resources to help providers support families during COVID-19.
Get an introduction to NCPMI's resources
While NCPMI created the video for programs implementing the Pyramid model, it has useful information for any program starting back up.
Read NCPMI's guide on reopening
NCPMI's guide covers lots of important topics, including how to let families know about new routines and procedures and learn about children's experiences while they were out of school. Read the Leadership Team's Guide to Reopening Programs.
Help children get comfortable wearing masks
Getting young children to put on mask — and keep them on — is a challenge. Some kids may be anxious about the idea. NCPMI has guidance on how to make wearing a mask seem less intimidating. Read Wearing Masks from NCPMI in English or Spanish.
The CT Pyramid Partnership and OEC also have a video for providers about encouraging children to wear masks.
Get guidance on connecting with families
NCPMI has guidance and resources to help you partner with families.
NCPMI has also compiled resources for families and professionals during the emergency — including general strategies for decreasing stress and preventing challenging behavior. Get guidance from NCPMI.
Support learning at home
Learning resources related to the emergency
General learning resources
Support children and families as they transition to kindergarten
Transitioning to kindergarten is often an exciting time for children and their families. But even under usual circumstances, change can be hard. That will be especially true this year, as families and schools navigate the unpredictable impact of COVID-19.
The Connecticut State Department of Education (CSDE) and OEC provided guidance regarding kindergarten transition in the publication Transitioning to Kindergarten: The Why, What and How of this Important Milestone for Connecticut Students. In addition, CSDE recently updated the document What Parents Should Know About Kindergarten Entry, Enrollment, and Attendance.
Recently, OEC and CSDE created a joint memo to help early educators and schools work together to support children and families at they transition to kindergarten in fall 2020. Learn about the guiding principles and key components of successful transitions. Read the guidance document Transitioning to Kindergarten During a Public Health Emergency.
Connect with families remotely
Last updated October 19, 2020