There are many benefits that come with learning more than one language! Children who are exposed to multiple languages from an early age can learn to communicate with a wider variety of individuals and experience benefits in areas such as executive functioning.
But teachers often wonder how to best support children who might not speak the same language they do. The OEC has many resources to help teachers who want to learn more about working with young children and families who are multilingual!
Documents addressing Dual Language Learners
The CT Early Learning and Development Standards include a Dual Language Learner Framework which supports providers to consider language and literacy development for children who are learning more than one language.
Online Modules
OEC is proud to partner with WIDA Early Years to provide support and resources for early care and education programs in CT.  As a part of our partnership, all Connecticut Educators have free access to six self-paced modules through June 2023. In order to access the modules, you need to set up an account on the WIDA Secure Portal. Full instructions on registering and accessing these valuable trainings and resources are available on this flyer.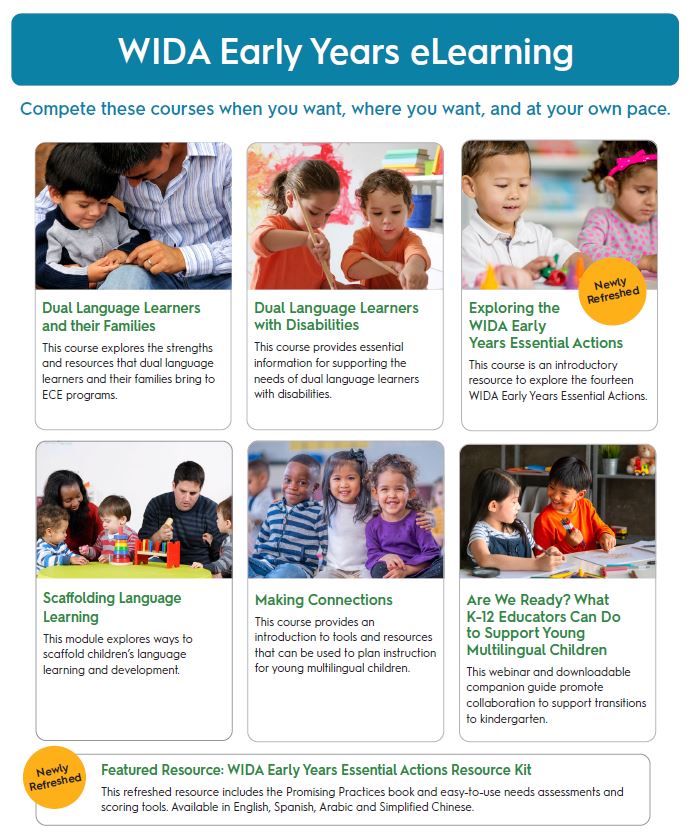 Last updated November 14, 2022